"

Our name means that our music and what we have together when we appear as a band or even rehearse is sacred to us. Our groove, our music, is sacred to us."
— Sacred Groove in the interview to Orkus Magazine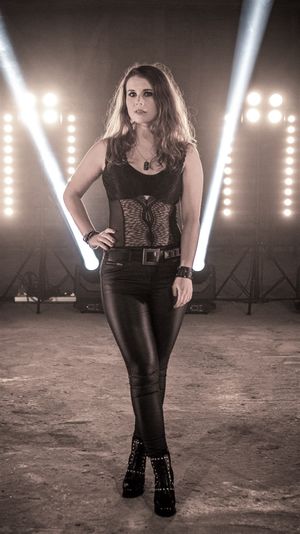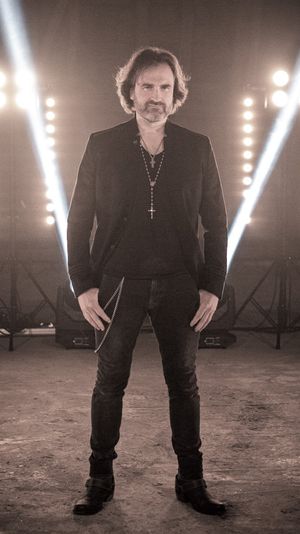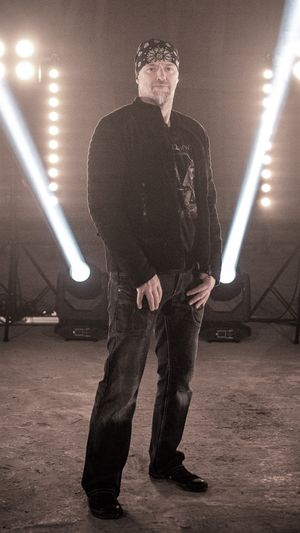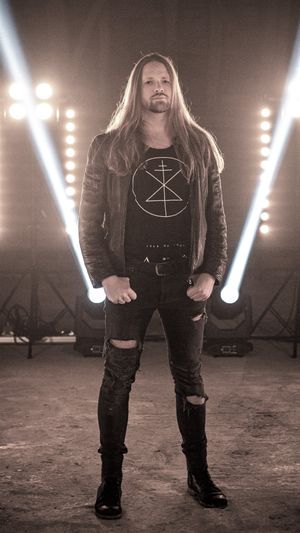 "Elektrisierende Energie, unbändige Leidenschaft und absolut eingängige und frische Songs" - so beschrieb ein Musikredakteur nach dem Besuch einer Show von SACRED GROOVE die Band und ihre Musik. 

SACRED GROOVE steht für gitarrenlastiges Melodic Metal mit symphonischen Keyboards und einer ganz besonderen Stimme der Sängerin Alona Levina. 
Die Band wurde erstmals in den 90er Jahren als eine klassische Hard-Rock-Band im Stil von Skid Row und Dokken von Dennis Meivogel (Gitarre) und Stefan Deiners (Schlagzeug) gegründet.
Im Jahre 2006 wurde SACRED GROOVE als female fronted Band wiedergeboren. 2011 erschien das Debutalbum "Needful Things" (gemixt in den Sinustal Studios, Essen, von Chai Deveraux).
Das Debut wurde mit viel Lob von der Fachpresse und Musikportalen bedacht. So schrieb Europas größtes Heavy-Rock Magazin, METAL HAMMER, in seiner Ausgabe vom Juni 2012 zu "Needful Things": "Mit Ideenreichtum arrangiert sowie viel Melodie und Atmosphäre."

SACRED GROOVE wurde für den Deutschen Rock und Pop Preis 2010 nominiert und spielte live im Finale in Wiesbaden. 2011 war die Band Finalist im weltweiten Emergenza Festival; 2013 ist sie im Finale des Underground Bandcontest Festivals Unbaco aufgetreten.

2012 kam Bastian Sawalt als neuer Bassist in die Band. Anfang 2014 verließ die Sängerin Isabel Willenberg während der Arbeiten am zweiten Album die Gruppe. Zu ihrer Nachfolgerin wurde die russische Ausnahmesängerin Alona Levina.

Im Juli 2014 musste die Band den Verlust ihres Keyboarders Jüppi Püllen verkraften, der auf dem Weg nach Hause nach einer Probe während eines starken Gewitters mit seinem Wagen von der Straße abgekommen war. Anschließend legte die Band eine Pause ein. Bestärkt durch Jüppis Familie und viele Fans entschied sich die Band, die Arbeiten an der CD wiederaufzunehmen und die von Jüppi bereits fertiggestellten Keyboardparts für die Aufnahmen zu verwenden. Die Arbeiten am neuen Album unter dem Titel "The Other Side" zogen sich weit bis ins Jahr 2015 hinein. 

"The Other Side" wurde schließlich in den Liquid Aether Audio Studios vom Producer Mario Dahmen produziert und in den Hansen Studios, Dänemark, von Jacob Hansen gemastert. 
Die Veröffentlichung von "The Other Side" mit 10 regulären Songs und zwei Bonustracks erfolgte im Herbst 2015.  Auch "The Other Side" wurde von der Fachpresse bis hin zu METAL HAMMER sehr gut aufgenommen. "…Voller Leidenschaft und Hoffnung gibt Alona die Song-Texte zum Besten. Generell steckt in der Musik von Sacred Groove viel Energie sowie gute, für Melodic Metal typische Gitarren-Riffs…" (Ausgabe September 2016, Metal Hammer)
Danach folgten die Produktion von zwei Videos für den Titelsong "The Other Side" sowie den Opener "Waiting for the Rain" sowie viele schöne Auftritte in Deutschland und den Niederlanden.
Im Jahr 2016 haben SACRED GROOVE mit der Arbeit am neuen Material angefangen. Gleichzeitig begann die Suche nach einem neuen Keyboarder. Nach einigen Versuchen hat die Band die Entscheidung getroffen, weiterhin zu viert bestehen zu bleiben. Die Keyboard-Parts wurden seitdem von Alona eingespielt.
2019 haben SACRED GROOVE die Aufnahmen vom neuen Album gestartet. Im März 2020 ist das Video zur ersten Single von der neuen CD "Ghosts of Yesterday" erschienen, das von dem sehr begabten Mirko Witzki von Witzki Visions produziert wurde. Darauf folgten eigenproduzierte Videos zum Titelsong "Masterplan" sowie den ruhigeren Stücken "Never be alone" & "Misery".
Am 4. Juni 2021 wurde "MSTRPLN" veröffentlicht. Das Album enthält 11 kraftvolle Songs und ist auf allen Streaming Platforms verfügbar. 
The best is yet to come...!
SACRED GROOVE stands for energetic and ear catching songs with fat groove. The musical style of the band is based anywhere between heavy rock and melodic metal. The lead singer Alona Levina's exceptionally vibrant voice guarantees uniqueness.
SACRED GROOVE´s trademarks are bombastic guitar riffs, grooving rhythm & bass section, symphonic keyboard and piano-parts, multifarious emotional vocals and lots of melody.
The band was first founded in the early 90s as a classic hard rock band in the style of Skid Row and Dokken by Dennis Meivogel (guitar) and Stefan Deiners (drums).
In 2006 SACRED GROOVE was reborn with the idea of a powerful female fronted melodic metal band. The debut album "Needful Things" (mixed in Sinustal Studios, Essen) was released in fall of 2011. The album received fantastic reviews, a.o. from Europe's best heavy rock magazine, METAL HAMMER, saying: "With a wealth of ideas and lots of melody and atmosphere."

SACRED GROOVE was nominated for the German Rock and Pop Award 2010 and played live in the finals in Wiesbaden. In 2011 the band was a finalist of the worldwide Emergenza Festival; 2013 the group has appeared in the finals of the Underground Band Contest Unbaco.

In 2012, Bastian Sawalt joined the band as a new bass player. In early 2014 the singer Isabel Willenberg left the group during the work on the second album. She was replaced by exceptional Russian singer Alona Levina.

In July 2014 the band had to cope with the loss of its keyboard player Jüppi Püllen, who had a tragic car accident right after a band rehearsal. Afterwards the band made a break. Strengthened by Jüppi's family and many fans, the band decided to resume work on the CD and to use the keyboard parts already finished by Jüppi for the recordings. The work on the new album, titled "The Other Side", continued until 2015.

"The Other Side" was produced in Liquid Aether Audio Studios by producer Mario Dahmen and mastered by Jacob Hansen, Hansen Studios, Denmark. The "Other Side" was released in the fall of 2015 containing 10 regular songs and 2 bonus tracks. "The Other Side" was once again very well received by METAL HAMMER. "... Alona's songs are full of passion and hope. In general, the music of Sacred Groove contains lots of energy as well as good guitar riffs typical for melodic metal ... " (Metal Hammer, Septembet 2016 edition)
Thereafter SACRED GROOVE produced two videos for the title song "The Other Side" and the opener of the CD "Waiting for the Rain" and played many great shows in Germany and the Netherlands.
2016 the band started working on the new material. At the same time the search for a new keyboard player began. After several trials & errors SACRED GROOVE decided to continue as a group of four. From then on the keyboard parts were played by Alona.
2019 SACRED GROOVE began with recording of the new album. In March 2020 the video for the first single from the new CD "Ghosts of Yesterday" was released. The video is directed by the very talented Mirko Witzki from Witzki Visions. Later self-produced videos for the title song "Masterplan" as well as rather calm tracks "Never be alone" & "Misery" were released.
On June 4th, 2021 the new album "MSTRPLN" was released. The album contains 11 powerful tracks and is available at all streaming platforms.
The best is yet to come ...!
Contact & Booking
info@sacred-groove.com
Phone: 0049 2821 895153
Fax: 0049 2821 895154